The Hideout House company receive numerous inquiries from people who are interested in using their garden annexes to rent out either as a holiday let or as a bed and breakfast operation.
Do I Need Planning Permission?
Where the installation of a garden building is for residential purposes, e.g. guest or family accommodation, then subject to certain restrictions (e.g. conservation areas), the answer is usually no, if, like the The Hideout House Company's lodges your building conforms to the definition of a caravan and because of their relative "mobility", they come on road transporters with their own delivery wheels. They are "capable of being moved" and are usually planner-friendly. Where this type of annexe is used for commercial applications however, e.g. overnight accommodation for paying guests, then a planning application and/or opinion, is recommended. For the above reasons, experience shows that planning applications are very much more likely to succeed than traditional build.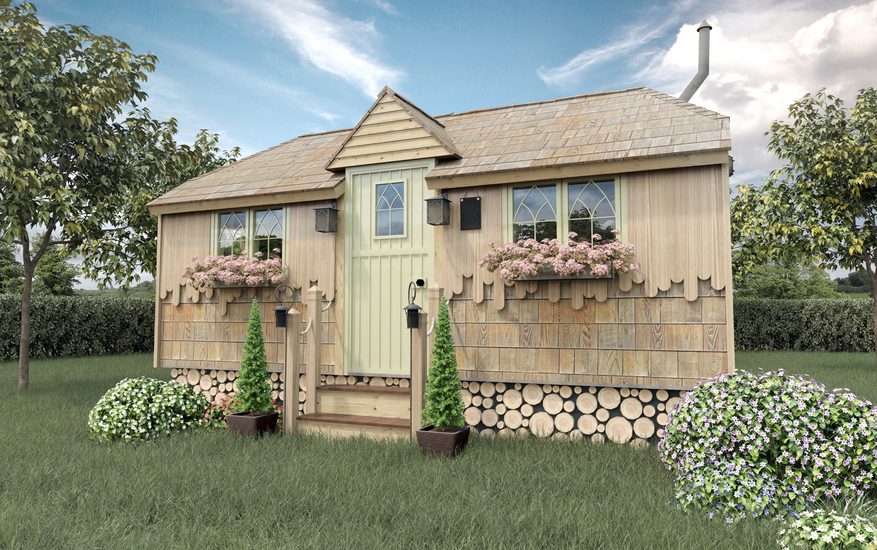 There are certain factors and relevant information to consider in order to do this successfully run a bed and breakfast from a garden building:
The UK Holiday and Hospitality Market Trends
There is too much information on this subject to include in one blog post but the most salient points you need to bear in mind are as follows:
 The market is defined by domestic holidays as being four or more nights. Short breaks are typically one to three nights and then you have the overnight stay market which is one night.
 The most popular destinations for UK domestic holidays are the Scottish Highlands, the Lake District, the South West (Cornwall, Devon and Dorset) and the cities including London and Edinburgh. Short breaks however are taken all over the country but demand is stronger if you are in a scenic or cultural area and are within good & convenient travel distances from big cities.
 Short breaks are very much on the increase with 73% of Britons intending to take at least one this year.
 The traditional model of people staying in a hotel, guest house, holiday cottage, camp site etc is rapidly changing with the advent of Airbnb which encourages people to rent out all or part of their to paying guests.
 The most popular venues are those who are offering an "experience" – this could be something as simple of having a hot tub.
How Do I Market My Business?
Using a search engine (Google, Bing, Yahoo) is still the most popular way for people to find somewhere to stay and obviously social media plays an increasingly important part.
You therefore need to a good, but simple, website that is optimised so that it will pick up local searches. The main search engines do take a while to index new sites so you need to be more targeted in the early days for your key phrase search terms e.g bed and breakfast in Warborough rather than accommodation in Oxfordshire.
Also consider being listed on Airbnb – it is relatively cheap to have a site listing, with commissions. It is an established brand and it immediately gives you a global reach. A lot of Hideout House Company customers have used this medium very successfully and have achieved a significant amount of bookings.
It depends on how far you want to take your business and the type of business you are setting up but there are specialist holiday rental agencies who offer an all-inclusive service including marketing and the processing of bookings. Typical such agencies include Hoseasons, Canopy and Stars, Quality Unearthed and One Off Places.
What Can I Do To Ensure Success?
As well as a good website, you need to stand out from the crowd with your offering. The Hideout House Company garden annexe range will do a lot of this for you because they are unique products, but put yourselves in the shoes of someone looking for accommodation, they want something special and you need to differentiate yourself from the crowd.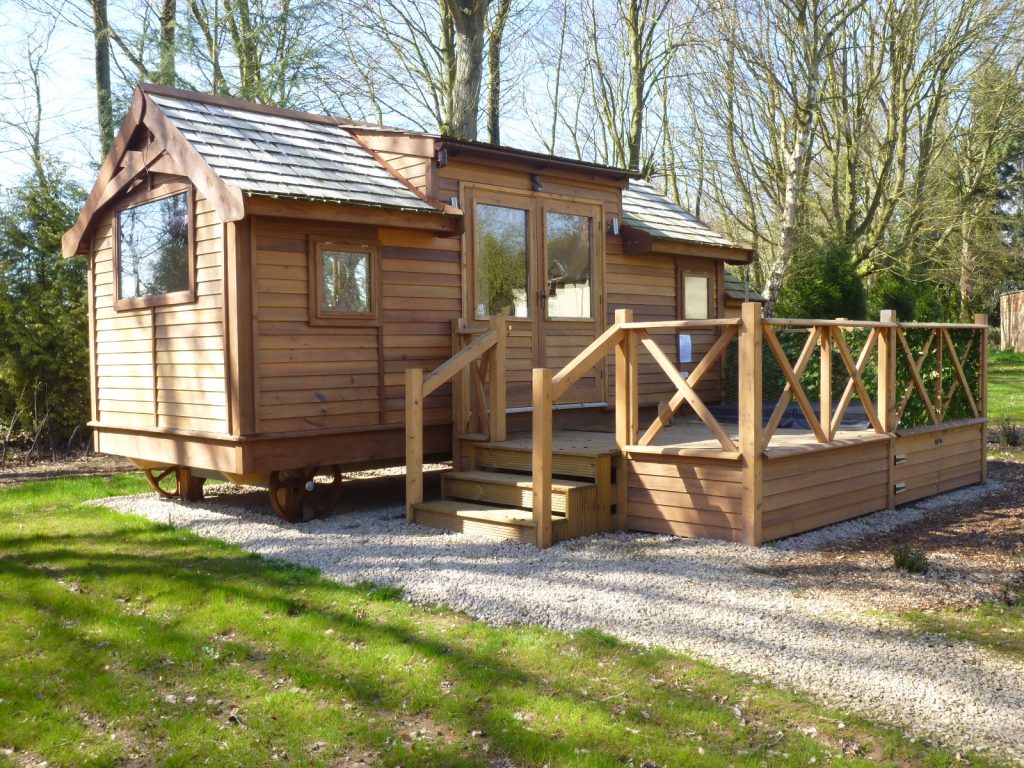 What Sort of Building Do I Need For Bed and Breakfast accomodation?
The Hideout House Company offer a comprehensive range of Hideout House garden annexes which are ideal for renting out as holiday lets or short breaks. The range takes in mega pods, mini lodges and cabins, tiny homes, treehouses and larger 2 and 3 bedroom lodges. All of them offer an en-suite bathroom and WC and for those wanting to offer self-catering, a kitchenette and small dining area.
Bar the treehouses, these are pre-manufactured buildings which are made in the factory and then delivered to site on the back of a low-loader truck.
They have also distinct advantages as well over traditional on-site builds – namely VAT is only 5% rather than the standard rate of 20%, so there is quite a saving to be made here, they do not require the involvement of building control, although they are built to building regulation standards, and they may be exempt from planning (see above). As they are a pre-manufactured unit, on-site time is minimal and less disruptive – assuming a base is already down and services are running out to site, a paying guest could move in within a couple of days.
For more information on the Hideout House Company range of garden and granny annexes and to receive a copy of our profit delivery financial information, please contact phone 01865 858982, email [email protected] or visit the website www.superglamp.com